5 Reasons To Purchase A Duplex
Duplex Homes – 5 Reasons to Buy a Duplex. **
#1 – Duplex homes have a lower barrier to entry.
Buying one side of a duplex is a great entry point for a first time home buyer or someone who needs a more affordable entry point in a certain market. On average a duplex unit is more affordable when compared to single family home with similar number of beds and baths, square feet and condition.
#2 – Duplex homes are homes with cash flow.
Buying a duplex and occupying one side gives you the ability to have a cash flow source while having the utility of a home. Remember this cash flow is in addition to the affordability advantage you have from living on one side of the duplex. These cash advantages can take care of various expenses.
#3 – A duplex home gives you faster home equity.
If the goal is to earn home equity then living on one side and renting the other side provides you with the ability to make double mortgage payments each month effectively halving your mortgage term. This reduces the interest paid and accelerates your home equity which can be borrowed against if needed.
#4 – Duplex homes allow for unique living situations.
The duplex housing style opens up options for unique situations. Say for example you need to take care of someone in your family who needs close supervision, but is also situation where both parties, yourself and your family member require privacy and space. By living on one side and having your family member live on the other side, it solves that dilemma.
#5- A duplex home gives you a great rental for the future.
A great aspect of buying a duplex and living on one side as your first home is that when your ready to move to your next property, you will have a ideal rental property. Not only will you have the knowledge of running a property and but you will also know how it feels from both the landlord and tenant perspective.
**Copyright Duplex.net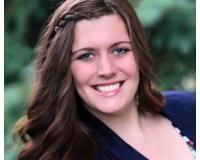 Author:
Lauren Luli
Phone:
330-417-7853
Dated:
June 26th 2017
Views:
62
About Lauren: ...