7 Things To Do To Start Your House Hunt
1. Know your credit score..Your credit score in particular is important because only two things determine the interest rate you get on your mortgage: the amount of your down payment and your credit score..
2. Make a budget...You should decide ahead of time what amount you're comfortable with paying per month for your mortgage. Then go to your bank for your pre-qualification letter.
3. Find a diligent Realtor...The next step is finding a realtor who will work for you. You want someone who will stand up for you in the final walk-through or at the closing table if something doesn't go right.
4. Make a list of needs, must-haves and wants...Before you look at any houses, make a list of your needs, must-haves, and wants. This way, if you get overwhelmed after seeing too many homes, you can simply refer back to your list and remember what it is you're looking for.
5. Choose your location...It's going to be really hard for your realtor to show you the best housing options for you if you don't know the area you want to reside in. You'll end up all over the place if you don't
6. Save an emergency fund...Houses mean constant maintenance, even if you buy new. You don't want to be caught without heat in the dead of winter just because you can't afford to fix your furnace
7. Check your emotions at the door ...Buying a house is a business transaction, so play it cool and keep your emotions in check. You'll be thanking yourself later.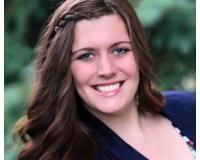 Author:
Lauren Luli
Phone:
330-417-7853
Dated:
May 3rd 2017
Views:
61
About Lauren: ...