Buyer Checklist
Have you thought about buying a home, but do not know what the process entails?
Here is a list of what to expect as a buyer and remember, the FIRST step is to call me!
Buyer's Checklist
Finding a home phase:
Get pre-approved

Shop for a home

Make an offer

Negotiate the contract

Offer gets accepted
After an offer is accepted, it usually takes 45 days to close on the home. The contract is sent to the loan officer and title company who will prepare the mortgage and deed. The offer is contingent on inspection(s) and financing. This phase is usually 7-25 days
Contingent phase:
Write a check for earnest money and deliver to the appropriate person/location

Schedule Inspection(s)

Make loan application with your loan officer

Pay for the appraisal (loan officer will order this after payment is collected)

Attend the inspection(s)

Remove the inspection contingencies, ask for repairs and/or negotiate purchase price/closing cost

Receive a copy of the appraisal

Shop for insurance
Once loan application and inspections are complete, you wait. This is where the loan officer and title company are performing the "behind the scenes" work. After about 25-30 days, you will have loan approval and the offer is now pending. This stage is remaining 30-45 days.
Pending phase:
Provide remaining documents to loan officer, if needed.

Receive clear to close

Review the closing disclosure (the lender will provide this)

Schedule closing date (the title company usually contacts you for this)

Schedule the final walk through

Call the utility companies to change utilities in your name as of the close date (date you sign)
Once you and the sellers sign documents with the title company, they can file the title transfer with the county. Once it is recorded with the county, the keys are yours!
Contact me today at 330-697-8746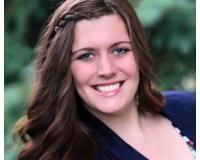 Author:
Lauren Luli
Phone:
330-417-7853
Dated:
April 10th 2017
Views:
463
About Lauren: ...