Eco Friendly Kitchen Counters
Thinking of remodeling your Kitchen counter-tops? Consider these beautiful, durable options:
Butcher Block - composed of smaller pieces of wood butcher block make great use of re-claimed or re-purposed material. Your knives will love this surface and after it shows some age, you can just sand the wood a bit and finish with a food-grade natural oil. COST $30-$85/ sqft for material.
Bamboos - best green feature is that it's a rapidly renewable resource, plus its naturally stronger and harder that most hard woods. Beware, that almost all commercial bamboo comes from China, so a lot of energy goes into the transporting. COST $26-$36/ sqft for material.
Stainless Steel - made of 60% recycled content and because it can be recycled again and again, has an extended useful life. This product offers top notch durability that stands up to rigorous standards for cleanliness. Keeping stainless steel free of smudge or water marks can be a chore. COST $56-$65/ sqft for material.
Concrete - this can be a terrific green choice if they are sourced locally or cast in place. Look for low-impact aggregates, such as increased cole fly ash, recycled glass, or paper. COST $60-$75/ sqft for material.
Source: TK Home Inspection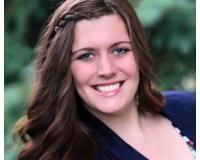 Author:
Lauren Luli
Phone:
330-417-7853
Dated:
May 2nd 2017
Views:
46
About Lauren: ...