How Burglars Get In And How To Keep Them Out
Not all of us have a tank that we can place in our front yard to keep intruders at bay, I doubt it's allowed by the HOA, but there are measures we can take to protect our home and our assets. I recently read an article that opened my eyes to home security. Because I want you to read past the first paragraph, I'll share my thoughts first and wait until the end to provide the link. :)

When we moved into our new home, on our "want" list was a home security system. It wasn't part of our "need" list because we went five years in our previous residence without one and figured it would just be a "nice thing to have."
After reading some statistics, I feel much better having recently installed one.
Our System
After researching numerous companies and options we installed a home security system called SimpliSafe.
We considered cost - SimpliSafe starts at $14.99/month and if you want to use their mobile app it's $24.99/month - we found it to be far cheaper than the competitors we reviewed. The web interface is great, you can title each of the sensors in your home so when you get alerts you know exactly which one went triggered it. For example, my husband received a text message that our "Laundry Room" sensor was not sending a signal to the base station.
After going through the suggested troubleshooting we determined the sensor had failed. Not a knock on the company, it's an electronic device, it happens. He called customer support and without question they replaced it. We had a new sensor in our mailbox quickly with a return label (postage paid) to send back the faulty one.
The customer support has been tremendous. Every time we've called, we've been received politely by professional customer service reps who are incredibly knowledgeable about their product. They didn't try to oversell us and the product is affordable, easy to install, and use.
If you want to know more - and save 10% on your order - contact me, I'd be happy to tell you about the product. Yes, we like it that much.
Back To The Article
Former burglars were asked to respond to a myriad of questions that focused around how they broke into homes and what they looked for. Getting this info from the perspective of the "pros" is enlightening and I encourage all of you to click the link below to read their answers. I hope it helps you better protect yourself and your property.
Where we assume we know how to keep people out, they are always looking for a way in.
5 Key Takeways:
Most entered the home through an unlocked door or window (they elect to kick the door open over breaking glass)

You'd be surprised at the time of day they prefer

Get a big dog!

Home security systems do the trick

Know your neighbors
Read the full article: We Asked 86 Burglars How They Broke Into Homes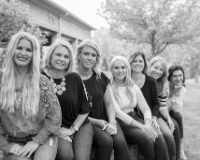 Author:
Mucci Team
Phone:
330-933-0339
Dated:
March 24th 2017
Views:
304
About Mucci: ...