Roofs That Can Help You Lower Cooling Cost
Types Of Roofs That Can Lower Cooling Costs
Whether you're planning a roof upgrade or total replacement, one thing is certain — you're about to make a significant investment. Luckily, current roofing options allow you to understand the benefit of your investment immediately, and perhaps even increase it over time.
Types of Roofs
Consider a Cool Roof
Cool roofs reflect sunlight by design, allowing for decreased heat absorption. Depending on the type of roof you choose, cool roofs can >decrease surface heat by as much as 50-60 degrees. This effect trickles down into the home, creating more comfort inside with less energy usage and subsequent cost.
What are the most cost-effective cool roof options, both long- and short-term? The answer initially lies in factors such as current home design and the type of climate in which you live.
Study Shingles
Shingles are overlapping panels set bottom-up along the course of a roof. They can be made from various materials such as asphalt, metal, tile and slate. Metal and fired clay tiles are naturally reflective, but all types of shingles can be treated with specialized thick reflective coating. This coating may be applied on a new or already existing shingle roof, extending its life and supplementing waterproof measures.
Make It Metal
Single-sheet metal roofing is the star attraction of cool roof options. Lightweight and durable, metal roofs are fully expected to last the life of a home. While metal's innate ability to reflect light is clear, it is also fire-resistant, adding an immeasurable element of safety to any structure.
Metal sheeting can be installed over a pre-existing roof. Because of its lightweight nature, often no additional supports need to be erected. Imagine avoiding tear-down renovation as well as the necessity for reinforcement measures!

Go Green
Probably the most difficult to maintain, but environmentally exciting, cool roof option is literal green space. From a full-scale garden to basic shrub cover, a green roof adds eye-catching energy efficiency to your home.
Green roofs naturally absorb rainwater, decreasing the likelihood of storm runoff damage. While adding to local biodiversity, roof gardening globally counteracts air pollution and greenhouse gas emission.
What You Should Consider
Check for Roof-Related Damage
Before replacing your roof, you should always check for weak spots. If your gutters or flashing are in disrepair, it can have a few negative side effects, including water seeping beneath your shingles to water pooling up by your foundation. While your shingles are important, your foundation is paramount because it provides the structural integrity for your home.
Prevent water from damaging your foundation by keeping gutters and downspouts clear of debris. If necessary, you can also grade your home's yard to prevent water damage. As a guideline, you should slope the ground away from your home a minimum of 6 inches within the first 10 feet from the wall.
Identify Roof Slope
The slope of your roof controls how much surface area is exposed to the sun. If your roof has a steep slope, you're in luck! Low-sloped roofs catch and hold more sunlight than steep-sloped roofs. Because of this, cool roof features on a low-sloping roof may be more cost-intensive. Many homeowners choose to build up their roof first in order to decrease surface area.
Appraise Climate

Habitually hot areas such as Florida and Arizona reap the most savings from cool roof installation. But you don't have to live in a tropical or desert environment for benefits to add up significantly. Cool roofs in urban settings go so far as to decrease the amount of immediate atmospheric heat, commonly called the heat island effect.
If you live in a moist area, consider lining your cool roof with waterproof sheeting or allowing for controlled ventilation to combat condensation. You'll assure the drainage capability of your home as well as increase its energy efficiency.
Contact Your Insurance Agent
Simple additions to your cool roof installation can further help save money by lowering the homeowner rate you qualify for. Remember waterproof methods mentioned earlier to protect against condensation? Being proactive toward effective water drainage in any roof form is smart. And, it's a precaution your insurance company will certainly appreciate, regardless of climate!
Check Into Rebates
Finally, why not assure your investment gets every last benefit available? Check into cool roof government rebates and tax credit. Learn about and incorporate necessary local codes before installation.
You'll have everything necessary at your fingertips to ultimately choose which cool option to install over your head!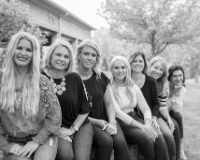 Author:
Mucci Team
Phone:
330-933-0339
Dated:
June 26th 2017
Views:
45
About Mucci: ...