Spring Showers Bring Spring Buyers
Blooming flowers and warmer temperatures don't just mark the start of spring. Spring is also peak season for real estate. If you're thinking of buying a home this year, you're probably wondering what the current market is like and how to navigate it. The 2017 spring real estate season differs from past spring markets in some big ways. Here's what you need to know:
1. Inventory is low- inventory has dropped the last two years
2. Homes are selling fast- selling in DAYS when priced well
3. Interest rates are rising- don't miss out on the current low rates
4. Timing is everything- saving to avoid PMI can cost you more overall
5. Consumer confidence is high- confident buyers BUY
6. Overlook the little things - focus on what matters...getting a home
7. Be preapproved- be ready and able to snatch up a good deal
Forbes Contributor
Our local market is feeling the squeeze put on it buy competitive buyers and a shortage of desirable homes on the market. Here's my advice to simplify the home buying process...at least the shopping phase. Make a checklist of "needs", "wants", and deal breakers for a home before you go house hunting, this will streamline your efforts and reduce mental fatigue. Do a little market research ahead of time, because knowing a good deal when you see it, may be hard to recognize. Review homes online priced slightly above and below your price range, this way you will have a well rounded picture of the actual market you are interested in. But focus your time and effort on real home prospects, don't "window shop" over your budget or you will be hard to impress by anything that you can actually afford. With just a little preparation, when you find the right home, you can confidently put in an offer and be one step closer to home ownership.

Happy House Hunting!
Alissa Conrad
330.466.9742

Proudly serving Wayne, Stark, Holmes and surrounding areas.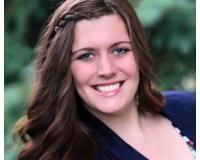 Author:
Lauren Luli
Phone:
330-417-7853
Dated:
April 13th 2017
Views:
92
About Lauren: ...